The importance of HVAC Maintenance
With this being the hottest time of the year and hurricane season it's even more important to have your Air Conditioning and Electrical Services checked and maintained.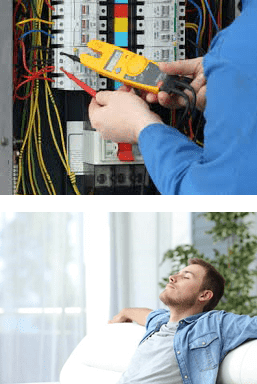 ELECTRICAL
All Pro Electrical Technicians - Experts at providing all of your Electrical needs, Repairs and Installation
Surge Protection
Attic Fans & Ceiling Fans
Circuit Breakers
Electrical Wiring
Flat Screen TV Installations
GFCI Outlet Installation
Indoor and Outdoor Lighting
Smoke Detectors
AIR CONDITIONING MAINTENANCE AND INSTALLATION
Scheduling your preventative maintenance will allow us to ensure that your Air Conditioning is functioning at it's peak performance, Saving you money and energy by preventing future issues. Take care of your Air Conditioning and you will extend it's lifetime keeping you cool.
Comments
No comments made yet. Be the first to submit a comment