Indoor Air Quality Services in Boca Raton, FL by All-Pro Electrical & Air Conditioning
Do you get the sense that the air inside your home is stuffy, stale, and generally less healthy than it should be? You aren't alone: many homes across the country today suffer from issues with low indoor air quality. Because modern houses are designed with strong heat seals to maintain energy efficiency, there is very little chance for outside air to enter and remove stale air and the contaminants in it. However, you don't have to sacrifice home performance in order to have better indoor air quality; there are a number of solutions available from professionals.

At All-Pro Electrical & Air Conditioning, we offer a number of excellent ways to improve the indoor air quality of homes. When you call us, we will find out what issues need to be addressed in your home's air, and then find the right installation to counteract them. Along with installing air purifiers and filters, we also offer services to take care of your ventilation system so that dust stays out and the heater and air conditioner remain energy-efficient.
Give All-Pro Electrical & Air Conditioning a call in Boca Raton, FL and the surrounding areas today to find out more about our indoor air quality services.
Some of the Indoor Air Quality Services That We Offer
A great number of different pollutants can enter your home's air and create problems for the health and comfort of those inside. There is no "one–size–fits–all" solution, but our professionals can find the ideal one to deal with the specific problems in your home's air.
Air Filtration Systems
The simplest way to cleanse contaminants from the air, and one of the most effective, is with mechanical air filters. These filters use a mesh of fibers to create a medium that traps larger pollutants that attempt to move through them. They can affect most particles down to 0.3 microns in size.
Air Purifier
If you need a high level of air cleaning than a filter can provide, an air purifier may be the right choice. These devices use electronic ionization to remove pollutants from the air in your HVAC system. They can affect minute particles that escape filters, such as smoke, chemicals, and odor molecules.
Duct Sealing
The ductwork in a home needs to maintain an airtight seal to prevent air pressure from dropping. Air leaks along the ducts will not only lead to a decline in air conditioner and heater efficiency, they can also allow dust and other contaminants inside, leading to a plunge in air quality. Our duct experts can seal up the holes and restore the integrity of your ductwork.
Duct Testing
What if you aren't sure if you have air leaks in your ductwork or not? That is what duct testing is for. You can arrange for duct testing with us, and we will use advanced equipment to find out how airtight the HVAC system is and where repairs may be necessary.
Insulation
If you have concerns about your home losing heat in winter and gaining too heat much in summer, is probably time to schedule upgrades for your insulation. We use blown–in insulation to fit the tight corners and odd spaces in your home where your insulation isn't working for you as it should.
UV Air Purifier
Microbes are dangerous pollutants that can lead to serious illnesses in a home. Most standard filters and purifiers won't remove bacteria, mold spores, viruses, and virulent microorganisms. But a UV air purifier can do the job without causing any damage to your air.
Call Us for Indoor Air Quality Solutions
No matter what sort of trouble you are experiencing with your indoor air quality, All-Pro Electrical & Air Conditioning is dedicated to eliminating it. We use the best equipment available and will see that you are satisfied with our work. Call us today for better air quality tomorrow.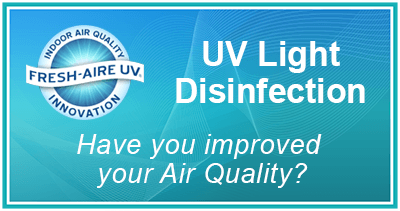 All-Pro Electrical & Air Conditioning services these areas:
AND MORE...