Ceiling Fans in Boca Raton, FL by All-Pro Electrical & Air Conditioning
Proper ventilation in an attic is an important, but unfortunately often overlooked, part of home comfort and energy ventilation. In a place that can grow as hot and moist during the summer as Florida, the attic is a location that can turn into a major heat sink that will negatively affect the comfort of the rest of the house and also collect damaging moisture. You need more than insulation to keep heat trapped in the attic; it takes effective attic fans to ventilate out the superheated air and moisture. Plus, attic fans will help during cooler winter weather as well.
If your home needs to have attic fans installed, or if you have attic fans that require professional service, give All-Pro Electrical & Air Conditioning a call. We handle many electrical tasks for homes in the area, and we can see to whatever work you need for attic fans for your house.
The electricians at All-Pro Electrical & Air Conditioning offer installation and other services for attic fans in Boca Raton, FL and the surrounding areas.
Why Attic Fans Are Helpful
You probably do not venture often into your attic. If you go up there during a sunny summer day, you will find out why: the radiant energy from the sun on the roof will often raise the attic's temperature to 130°F, even on a day when it's 80°F outside. This intense heat will start to seep down into the rest of the home, and can end up raising the temperature 10°F, which is often the difference between whether an air conditioner stays on or off. (If you home has poor insulation in the attic, the issue will be even worse.)
Attic fans will significantly reduce the high temperatures by pushing out the superheated air to the outdoors. This benefits the roof and the attic itself as well, since the fans remove moisture that can start to build up. The growth of mold and mildew due to moisture can inflict serious destruction to roofing material, such as shingles. This is especially a concern in the humid Florida climate, but attic fans are a great defense against the problem.
Although the mild winters mean that homes in the area do not need to worry about the development of ice dams on the roof (something that attic fans help prevent), the fans are still beneficial during Florida's cooler weather since they help place a barrier against heat escaping from below.
Can I Install My Own Attic Vent Fans?
No. Attic fans are not "plug–in" devices, but large electrical installations that must be properly sized and fit into a home to work right. You never want to attempt the installation job on your own or risk it with amateurs. Let professionals handle this time–consuming and difficult work.
We Offer Repair and Maintenance Service for Attic Exhaust Fans
Even attic fans that receive the finest professional installation will still need repair work from time to time. The mechanical stress they undergo during a Florida summer can be immense. Our technicians at All-Pro Electrical & Air Conditioning can take care of any repair needs your attic fans might run into. You can also rely on them for routine maintenance to stave off future repairs and give the fans the longest service life possible.
Whatever work you need done for attic fans, make us your first call.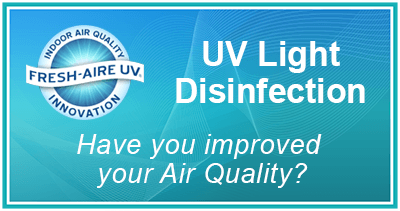 All-Pro Electrical & Air Conditioning services these areas:
AND MORE...