Commercial Ceiling Fans in Boca Raton, FL by All-Pro Electrical & Air Conditioning
Are you paying more than you really feel comfortable with in order to heat and cool your commercial property? If so, then you may want to consider the installation of commercial ceiling fans. Maintaining comfortable temperatures in commercial properties efficiently all year long can be tricky, but commercial ceiling fans can help you to achieve this goal.
If you do decide to have commercial ceiling fans installed in your commercial property, make sure that All-Pro Electrical & Air Conditioning is the company you call to have them installed properly. We can also handle any repair or replacement needs that you may have. Contact us today to learn more about how the use of commercial ceiling fans can benefit you.
All-Pro Electrical & Air Conditioning provides commercial ceiling fan services in Boca Raton, FL and the surrounding areas.
Choosing Your Commercial Ceiling Fans
No matter what type of commercial enterprise you may be involved in, it is important to remember that you must match the design of your ceiling fans to that of your property. There are a lot of different makes and models to choose from. If you own or manage an office building, for instance, you may want a sleek and professional look. Restauranteurs, on the other hand, may opt for something a bit more cozy looking. No matter what you have in mind, you can count on our staff to help you find the perfect commercial ceiling fans for your needs.
We Install and Service Commercial Ceiling Fans
Unlike standing fans, which are just plugged in and set in a corner, commercial ceiling fans must be wired directly into your commercial electrical system. Because of this, we must stress that the installation of any such fans is never to be attempted by anyone other than a skilled, trained professional. If you want your commercial ceiling fans to be wired into your electrical system safely, and for them to function precisely as intended, then simply schedule your installation services with one of our fine electricians.
Have you noticed that your commercial ceiling fans seem to be swaying in place more than they ought to? Are you concerned about intermittent operation, odd noises coming from the fixture, or any other problems? Then you must schedule professional commercial ceiling fan repair services with a trained electrician immediately. Whether your ceiling fan has worked loose from its securements, or there is a problem with the wiring servicing that fan, our team has the skill and expertise necessary to get it back on track in no time. If you have a fan that is beyond repair, or if you are simply looking to revamp the look of your commercial space, All-Pro Electrical & Air Conditioning is happy to handle your commercial ceiling fan replacement services as well. Call today with any questions that you may have.
By using commercial ceiling fans, you can supplement your HVAC system in an efficient and pleasurable manner. Don't overlook the aesthetic appeal and functionality that commercial ceiling fans have to offer. Allow us the pleasure of installing and servicing your systems.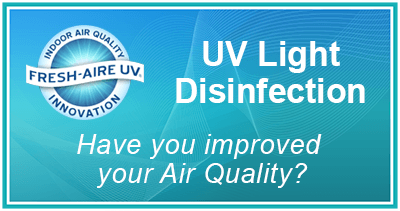 All-Pro Electrical & Air Conditioning services these areas:
AND MORE...