Whole-House Surge Protection
Chances are that you have your computer and a few other electronics in your home plugged into a power strip that doubles as a surge protector, but what about the rest of the appliances you depend on? What about your washing machine, central AC system, and water heater? We're willing to bet that you don't have a surge protector plugged into every outlet throughout your home.
With whole-house surge protection, you don't have to worry about unprotected electrical outlets in your home. Whole-house surge protection shields all your electrical systems and devices from harmful power surges.
All-Pro Electrical and Air Conditioning provides whole-house surge protection services in Boca Raton, FL and the surrounding areas.
Why do you need Whole–House Surge Protection?
While it is true that point-of-use surge protectors provide some protection to the devices that are plugged into them, they simply cannot offer the same level of coverage that whole–house surge protection can. In addition to covering all your electronics, and motor-driven appliances (not just the ones that are plugged into a point-of-use surge protector), whole–house surge protection systems are better equipped to handle powerful surges.
Whole–house surge protectors are wired directly to the electrical panel so they're ready to spring into action as soon as excess voltage tries to make its way through your electrical system. A whole–house surge protector shields the electrical system itself by ensuring that the over-voltage doesn't make it to the outlets in the first place.
Of course, whole–house surge protection is great for major power surges like those caused by lightning or problems at the power plant, but it also prevents cumulative damage from minor surges that can happen whenever a large appliance is turned. It also prevents surges from television cables and telephone lines from making their way through your circuits.
Even large appliances that are on a dedicated circuit, like your air conditioning system, can send a surge back through the electrical panel that will affect other appliances and electronics in your home.
Whole-house surge protection safeguards your valuable electronics and high-tech appliances, and it adds to your home's market value!
Your Electric System is too important to trust to anyone but a professional.
The skilled professionals at All-Pro Electrical and Air Conditioning will evaluate your existing electrical system and your electrical panel to ensure that your home is outfitted with the perfect whole–house surge protector for your needs.
All-Pro Electrical and Air Conditioning is proud to offer top-of-the-line whole-house surge protection from ASCO® Power Technologies. Headquartered in Clearwater, Florida, ASCO Power Technologies has been the leader in residential and light industrial surge protection for many years.
If you're ready to get serious about protecting your electrical system, your home, and your belongings from power surges, call All-Pro Electrical and Air Conditioning at (561) 988-0460 to schedule your service today.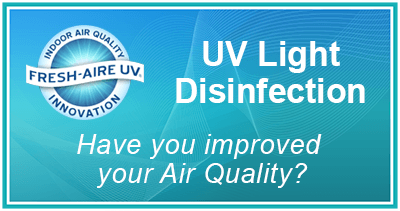 All-Pro Electrical & Air Conditioning services these areas:
AND MORE...