Air Conditioning Installation in Boca Raton, FL by All-Pro Electrical & Air Conditioning
The air conditioner is an essential part of living in Florida. We can expect to have air conditioners working to keep our homes cool during the majority of the year, and during the summer the hum of an AC compressor is a near-constant companion. Proper air conditioning for a house starts with professional installation: this is how you know that you are receiving the right amount of cooling without wasting energy. If you are planning to have a new air conditioner installed for your home, make sure that you call on experienced HVAC technicians with the necessary skill and training to do the job right the first time.
You will find the professionals to handle your AC installation at All-Pro Electrical & Air Conditioning. We guarantee your 100% satisfaction with our work, and we provide a wide range of air conditioner units to make sure that your home receives the ideal one for its needs.
Are you looking to have air conditioning installation in Boca Raton, FL or the surrounding areas? Call on the experienced team at All-Pro Electrical & Air Conditioning today.
Why Professional Air Conditioner Installation Is Necessary
In today's DIY culture, many homeowners aim to take care of installation work on their own. Or, to save money, they seek out amateurs for the job. You should never take either option when it comes to new air conditioning installation, however: the negative consequences are too immense. If the wrong sized air conditioner is put into a home, it will result in poor cooling and massive energy waste, and the only solution is a complete replacement of the unit. Poor installation work will also lead to air leaks, numerous repairs, and a short system life. When you invest in skilled professionals for your AC installation, you will save time, money, and prevent numerous headaches for years to come.
Options for New Air Conditioner Installation
The variety of types of air conditioners on the market continues to expand. You have a large number of options when it comes to new installation, and professionals will help you make the best choice to suit your home. Here are two cooling options to consider aside from the standard central AC:
Ductless air conditioning: These are an increasingly popular option for new home construction since they bypass space–consuming ducts entirely. They also help increase energy efficiency and improve indoor air quality.
Heat pump: With a heat pump, you have the full power of a central air conditioner, but you also have an effective heating system as well. If you would like full comfort for your home put together in a single system, a heat pump might be the ideal choice for you.
Make sure that you work with your installer to see that whatever type of central cooling you choose matches your home's needs as well as your budget plans.
Call All-Pro Electrical & Air Conditioning for AC Installation
We know that putting in a new air conditioner for a home is a major commitment. At All-Pro Electrical & Air Conditioning, we want to make this job as pain–free as possible for you, and we also want to see that you are completely satisfied with the job we do. The next time you are in the market for a new AC, make us your first call.

The All-Pro 10 year warranty covers replacement PARTS AND LABOR.
All-Pro is proud to meet the high standards demanded by the manufacturer to be able to offer this exceptional warranty.
Trust All-Pro to provide you with an honest, professional and refreshing affordable estimate, designed by experienced, qualified technicians.
Continue to maintain your system with any licensed installer and you're covered, *The 10 Year All-Pro Labor warranty applies to the All-Pro Series*
UV light is proven to keep the coil inside the Air Handler free of mold, maintains a clean drain pan, destroys bacteria and viruses, improves indoor air quality and saves energy.
Ask us about our ongoing promotions – UV lights are occasionally included for free with a new or replacement installation.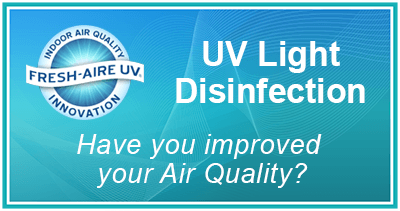 All-Pro Electrical & Air Conditioning services these areas:
AND MORE...