About All-Pro Electrical & Air Conditioning
All-Pro Electrical & Air Conditioning is an electrical and air conditioning company serving the Boca Raton area, and our ever-growing list of satisfied clients is a testament to the quality of the services that we offer. No longer must you juggle multiple contractors because you require the services of both licensed electricians and experienced HVAC technicians. Our staff is cross-trained in order to ensure that we can handle whatever you may need, as you need it. Prompt service is never more than a phone call away, provided that you have our number on hand. When you need residential or commercial air conditioning and/or electrical services throughout the area, make sure that it is our staff you contact.
What Sets Our Services Apart from the Rest?
There are a lot of different air conditioning and electrical contractors in this area. Few can offer the level of expertise and the comprehensive selection of services that we do, though. We are proud to have technicians cross–trained in both electrical and HVAC trades, so that you are not stuck waiting until an electrician has a slot available, while our air conditioning techs are ready to go at a moment's notice. We are a preferred vendor for 5 Star Quality Care Assisted Living Facilities, and our technicians are clean–cut, always in uniform, and wear shoe protectors to protect your property.
We focus on green technologies so that our clients are able to live as comfortably and conveniently as possible while also doing so in an efficient manner. We offer LED lighting systems and high–efficiency HVAC products in order to help them to do so. Contact us today if you are interested in rolling back your cooling and electrical costs.
Check Out Our Maintenance Plan
We are more than happy to install and repair your HVAC and electrical systems. However, we also want to ensure that you won't be seeing our technicians with too great a frequency. You can minimize your AC and electrical repair needs by scheduling professional maintenance services with a member of our staff. Our maintenance plan is comprehensive to ensure that you get the most reliable performance possible from your systems.
When we complete a thorough maintenance service for your AC system, we will chemically treat the drain line and inspect it and the drain pan when accessible. We will wash condenser and evaporator coils, as well as standard air filters, and we will lubricate all moving parts in the system. All electrical components and connections will be tested and secured, and the airflow of the system will be tested as well. All motors and capacitors will be tested, too, and we will provide a complete written analysis regarding the condition of your system. This will outline any recommendations that we have for further care of your AC.
When you hire the professional technicians and electricians at All-Pro Electrical & Air Conditioning to install, service, and maintain your AC and electrical systems, you can always count on exceptional service quality. Call now to get started. The road to better comfort and convenience is just a simple phone call away.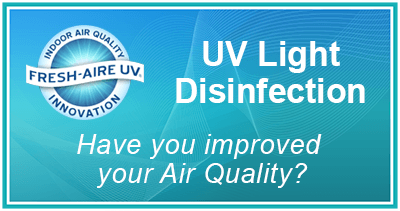 All-Pro Electrical & Air Conditioning services these areas:
AND MORE...